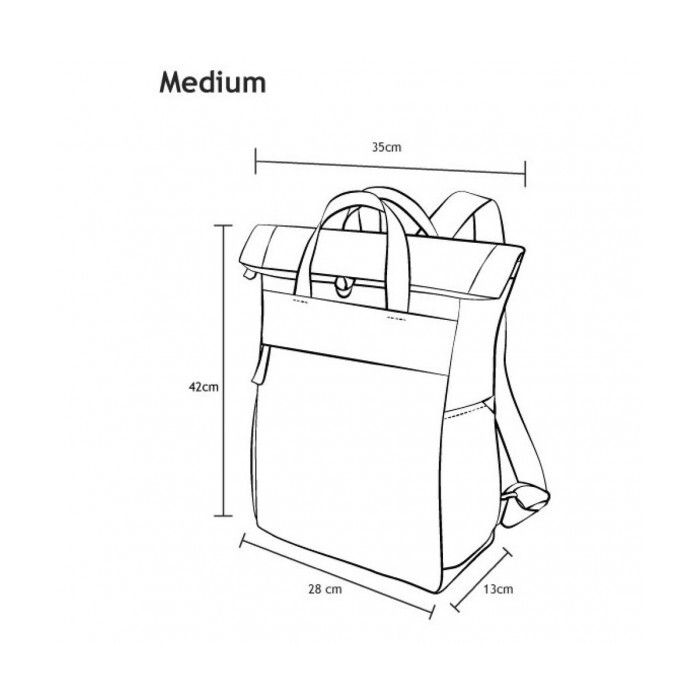 ROKA Finchley Sustainable - Medium Forest
A spacious and durable bag with a Scandinavian feel, the Finchley A Forest Medium Bag from ROKA London is perfect for any adventure you have planned.
The material for this bag has been made by melting down 12-15 plastic bottles found on beaches that would otherwise end up in landfill.
2 In Stock - Ready to Ship
100% Original designs only
Hassle free returns
Next working day to UK mainland on 'in stock' items
We're Happy to help. Get in touch or chat now
Great reasons to buy the ROKA London Finchley A Bag
Light and durable, the bag passes a three stage coating process
Pared back and minimal Scandinavian style available in a range of colours
Ideal for carrying your everyday necessities
Why you'll love this All Purpose Bag
The Finchley A Forest Medium is a bag with room for everything, including your 17" laptop! Ideal for packing your full day, this bag has enough space for a water bottle, change of clothes, snacks and more. This fashion-forward bag is made of a thicker canvas material and has extra pockets to keep you organised without sacrificing any storage space. With pared-down elements and made from a treated and weather proofed nylon, the bag passes a three stage coating process ensuring firmness, a matt finish, and water resistance.
Featuring a padded compartment for your tablet and a safe zip for cash, this versatile bag can be carried as a handbag or as a backpack. Perfect for adventures, this fashion-forward bag will help you keep organised without sacrificing storage space. Also available in Small.
See more Bags & Purses
See more ROKA London