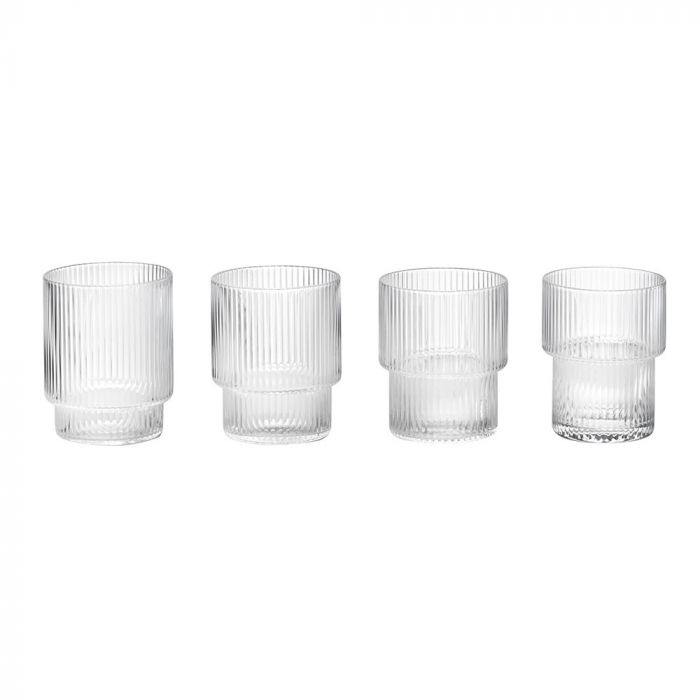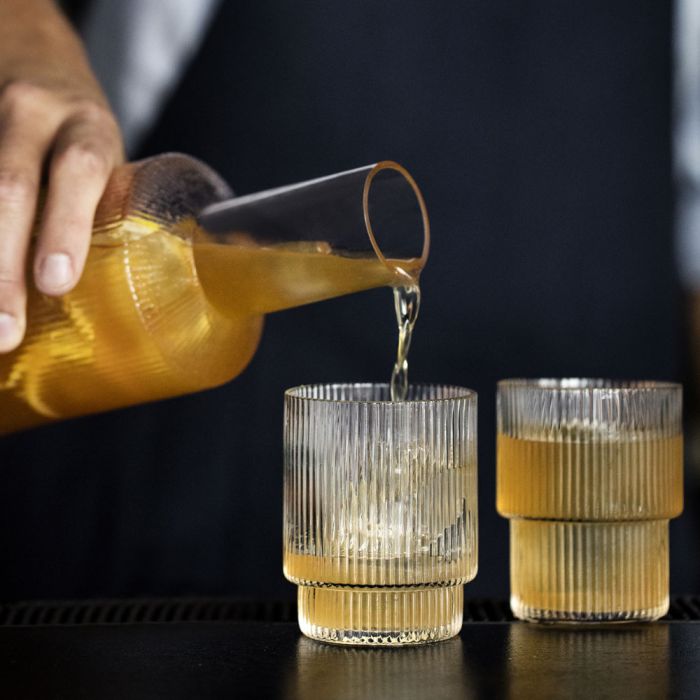 Ferm Living Short Clear Ripple Glasses (Set of 4)
With timeless elegance, the Ferm Living Set of 4 Short Ripple Glasses are the perfect addition to the drinks cabinet. Made from mouth blown glass with a stunning ripple effect, the glasses are both decorative and practical; ideal for al fresco drinks in the warmer months.
6 In Stock - Ready to Ship
100% Original designs only
Hassle free returns
Next working day to UK mainland on 'in stock' items
We're Happy to help. Get in touch or chat now
Great Reasons To Buy Ferm Living Ripple Glasses
This set of 4 Ripple Glasses are made from mouth blown glass to create a stunning ripple effect.
Alternating in shape they have a dynamic presence when grouped together and look great even when not in use.
The glasses are stackable making them easy to carry and store.
Timeless and sophisticated they make a lovely wedding/new home gift and are perfect for dinner parties or special occasions.
Why You'll Love These Glasses
The Ripple Glasses from Ferm Living offer a chic and sophisticated way to enjoy your favourite drink. Mouth blown into the mould to create a beautiful rippled surface the ridges of the glasses have alternating heights. This creates a dynamic, geometric expression resulting in glassware that's as strong in form as it is in function. The glasses are stackable so they'll fit seamlessly into your kitchen, looking refined and elegant even when not in use.
A perfect set of glasses for dinner parties or special occasions they also make a modern and timeless wedding, anniversary or new home gift. Pair with matching Ripple Carafe to complete the look.
See More Bar and Wine Accessories
See More Home Accessories.