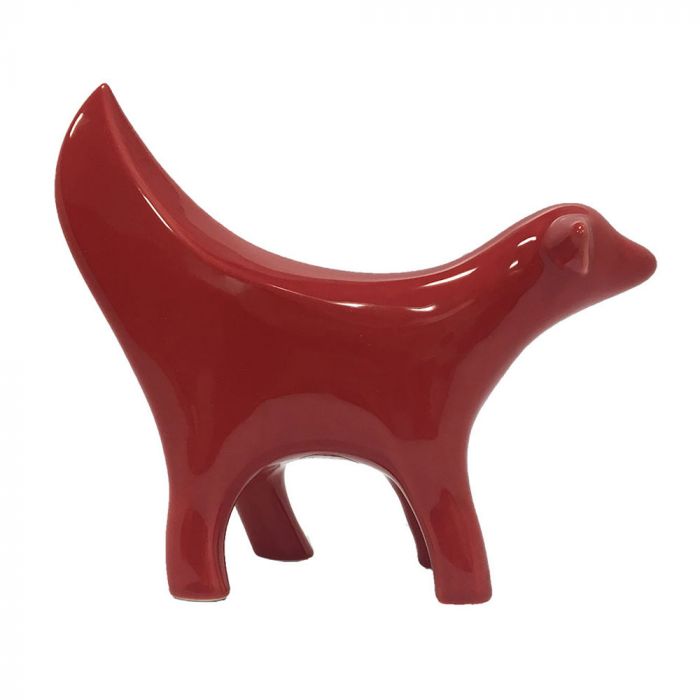 Superlambanana Red
This is the approved model of Liverpool's iconic Superlambanana - the original sculpture of Japanese artist Taro Chiezo.
4 In Stock - Ready to Ship
100% Original designs only
Hassle free returns
Next working day to UK mainland on 'in stock' items
We're Happy to help. Get in touch or chat now
Why you should buy the Ceramic Superlambanana:
In gloss red ceramic it's a scale model of the original which stands in Liverpool city centre
Loved by everyone this model is a bright and amusing way to bring a little bit of the Liverpool street-scape directly to your home
As a reminder of our wonderful city Superlambanana makes an amusing yet memorable reminder of our great city
Why you'll love the Superlambanana:
Commissioned for the Art Transpennine Exhibition of 1998, Superlambanana was a controversial, but welcome addition to the public art arena in Liverpool.Standing an impressive seventeen feet tall and comprised of concrete and steel, the sculpture first attracted interest from its original position on Liverpool's Strand. The unusual artwork was created to warn of the dangers of genetically modified food, whilst being appropriate to the city of Liverpool due to the port's rich history in the trade of lambs and the import of bananas. As with much modern art, there was initially a degree of scepticism around the Superlambanana, but residents and tourists alike quickly began to see the unusual artwork as a welcome and humorous feature of the city at a time of much change and large-scale regeneration.
In celebration of 2008, Liverpool's European Capital of Culture year, 'Go Superlambananas' featured a trail of 125 models of the Superlambanana located all over the city and across Merseyside. Each has been decorated by a commissioned artist working with community groups and local businesses. The trail ran for 10 weeks until the end of August 2008.
Superlambana remains a Liverpool cultural icon and much loved sculpture on the city's streetscape.