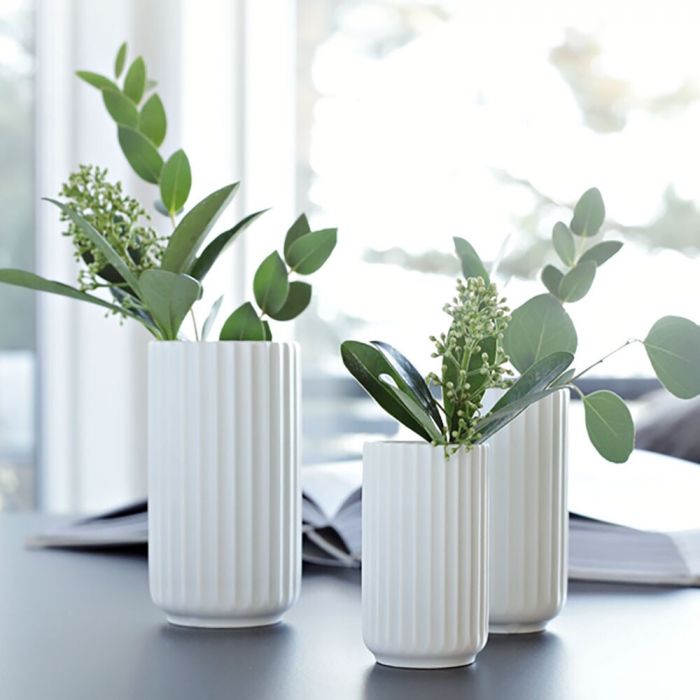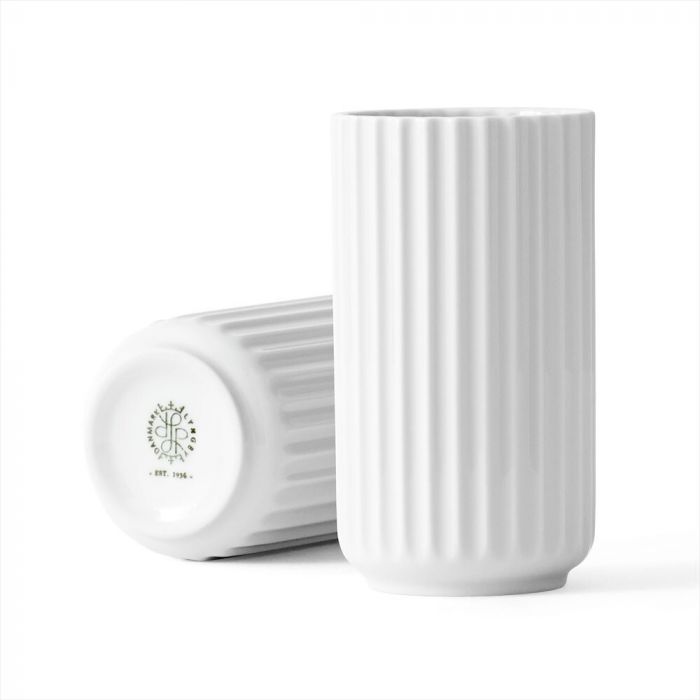 Lyngby Vase 12cm - White
Special Price
£30.00
Regular Price
£40.00
The handmade porcelain Lyngby Vase has become a true modern design classic. With an oblong, grooved, minimal construction this white Lygnby porcelain vase, originally designed in 1930's Denmark, is the perfect addition to any modern home.
2 In Stock - Ready to Ship
100% Original designs only
Hassle free returns
Next working day to UK mainland on 'in stock' items
We're Happy to help. Get in touch or chat now
Great reasons to buy the Lyngby Vase 12cm
This porcelain vase features s

ophisticated yet raw grooves that give this piece an air of elegant simplicity.

The ridged design

references to both Art Deco and industrial design while the overall minimal nature of the vase means that it is perfect in any modern interior setting.

Handmade in Denmark with the

utmost care and respect for the design heritage.

Lyngby Porcelæn bear the familiar, hand-printed monogram Danmark-Lyngby on the base. Your guarantee that you are investing in a design icon fit to become an heirloom.
Why you'll love this Lyngby Porcelain Vase
Originally designed in the 1930's, the Lynbgy vase has become one of the most iconic designs from Lyngby Porcelæn. At the time most traditional porcelain products featured detailed ornamental features so Lyngby's stripped back minimal form was a change from the norm. Inspired heavily by the German Bauhaus movement Lyngby believed that the shape of their vase was enough - it didn't require any extra frills.
The oblong, fluted form of the Lyngby Vase is elegantly simple and possibly too 'new' for the 1930's market. It wasn't until the 1950's that the idea of simplicity, form and function became desirable but since then the Lyngby porcelain vase has been a firm favourite in Danish homes and in homes across the world. This 12cm white vase features sophisticated yet elegant grooves and is perfect for any modern home or interior space.