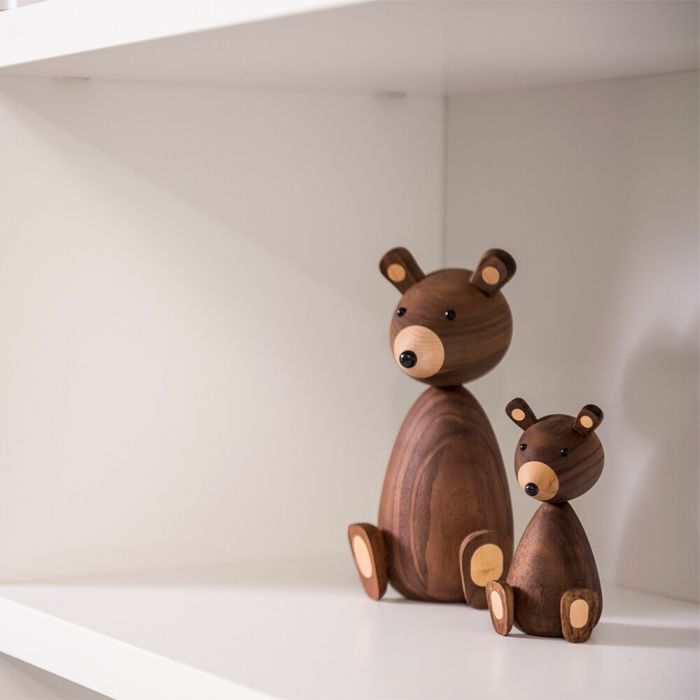 Mama Bear
Designed by Theodor Skjøde Knudsen
Meet Mama Bear- the cutest, friendliest mother bear you'll ever see! The mummy of the bear family, Baby Bear and Papa Bear complete a trio of beautiful wooden grizzly animals made from high-quality American walnut by Lucie Kaas. The bears come all the way from Denmark and make lovely Danish design pieces for a children's room, hallway or living room.
A charismatic collector's item Mama Bear will follow its owner throughout a lifetime. Why not mix and match with other wooden animals in our collection to add a touch of Nordic beauty to your home?
Mama bear is a hand made wooden product and as such, slight imperfections may be present. These are not defects but features that make every item unique.
1 In Stock - Ready to Ship
100% Original designs only
Hassle free returns
Next working day to UK mainland on 'in stock' items
We're Happy to help. Get in touch or chat now