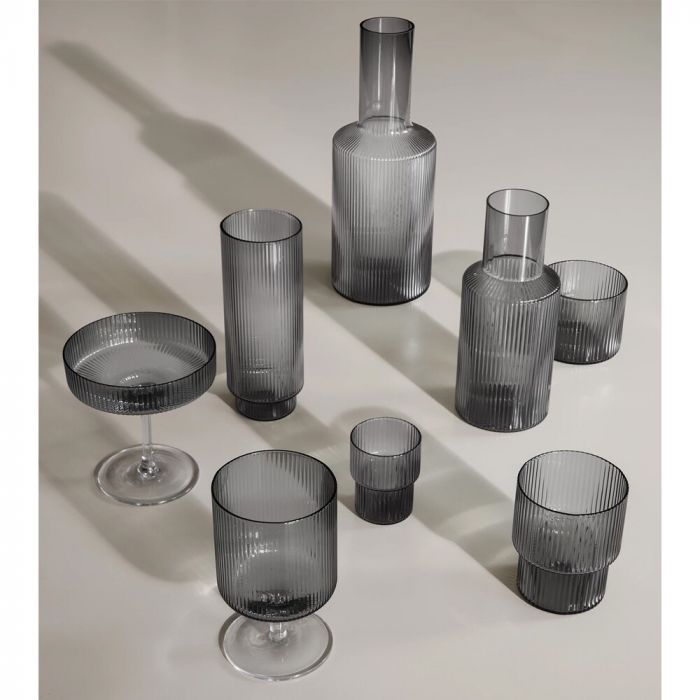 Ferm Living Wine Ripple Glasses, Smoke (Set of 2)
The Ripple Wine Glasses in smoke grey are a classic way to serve sparkling wine. Each glass is mouth blown to achieve their elegantly rippled surface and geometric silhouette. These glasses are perfect for a casual drink in the garden, large dinner party or as a fancy supplement at brunch.
6 In Stock - Ready to Ship
Hassle free returns
Next working day to UK mainland on 'in stock' items
We're Happy to help. Get in touch or chat now
Featuring a beautifully rippled surface in smoke grey glass these Ferm Ripple Wine Glasses are an elegant and classic way to serve sparkling wine. Delicate yet energetic, they are made of mouth-blown glass, meaning that slight variations may occur. Raise a toast with them for any celebration!
See More Bar and Wine Accessories
See More Home Accessories