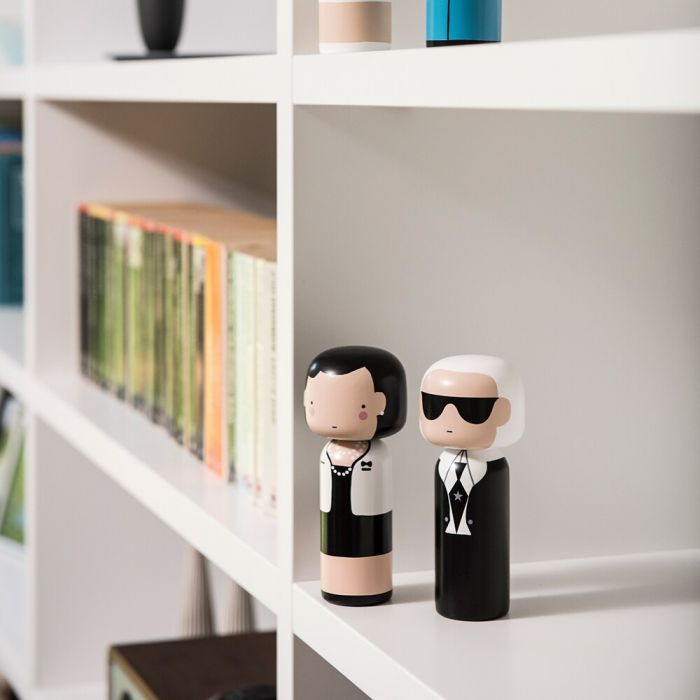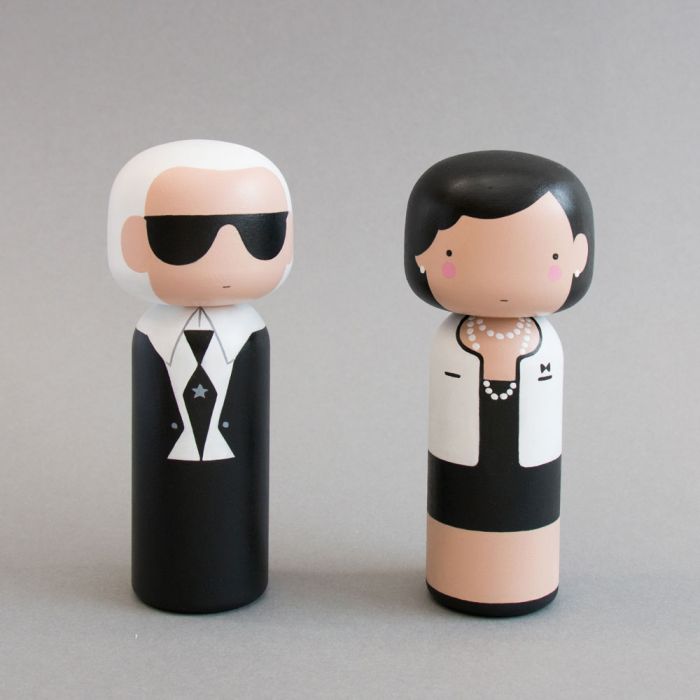 Coco Chanel Kokeshi Doll
For fashionistas this Coco Chanel Kokeshi Doll makes a lovely gift. From a collection of hand painted dolls featuring iconic characters from the world of art, music, fashion and film.
Awaiting Stock : Due in 2 - 3 Weeks
100% Original designs only
Hassle free returns
Next working day to UK mainland on 'in stock' items
We're Happy to help. Get in touch or chat now
Inspired by traditional Japanese Kokeshi Dolls, this charming Coco Chanel Kokeshi Doll is a charismatic hand-painted figure made from solid, high-quality Schima Superba wood. The doll- which is modelled on legendary fashion designer Coco Chanel, forms part of a Kokeshi-inspired collection of world-famous icons designed by Sketch Inc for Lucie Kaas, and represents a colourful, contemporary take on traditional home accessories. Combining geometric expression, Japanese illustration and Nordic aesthetics, it'll make a lovely addition to any home.
See more Decorative Accessories
The kokeshi dolls are hand-painted. Slight imperfections may be present which are typical of handmade work. These are not defects but features that make every doll unique.